TDS Water Quality Detector
Regular price ₱1,020.00 ₱888.00 13% OFF
❤♥Large LCD display: Smart screen data dual display, water quality results are clear at a glance. With data retention function, it can easily cope with various environments.

❤♥High-precision probe: Press the switch and put the test pen into the water to be tested. The lower the value, the lower the total dissolved solids content in the water and the purer the water quality. The home water quality test, the value is less than 50, is the drinking water that can be drunk.

❤ Scope of application: used in water treatment industry, drinking water industry, family, personal home travel, field investigation, etc. as a drinking water quality testing tool.

❤♥ Unit switch: The instrument has a temperature unit switch function, which can switch between degrees Celsius and Fahrenheit, which is convenient for different groups of people to view data. It also has an automatic temperature compensation function, which can ensure the accuracy of the data in the case of temperature changes.

❤♥Small and convenient: This portable instrument is as light as a pen, allowing you to easily carry it in your pocket for measurement anytime, anywhere.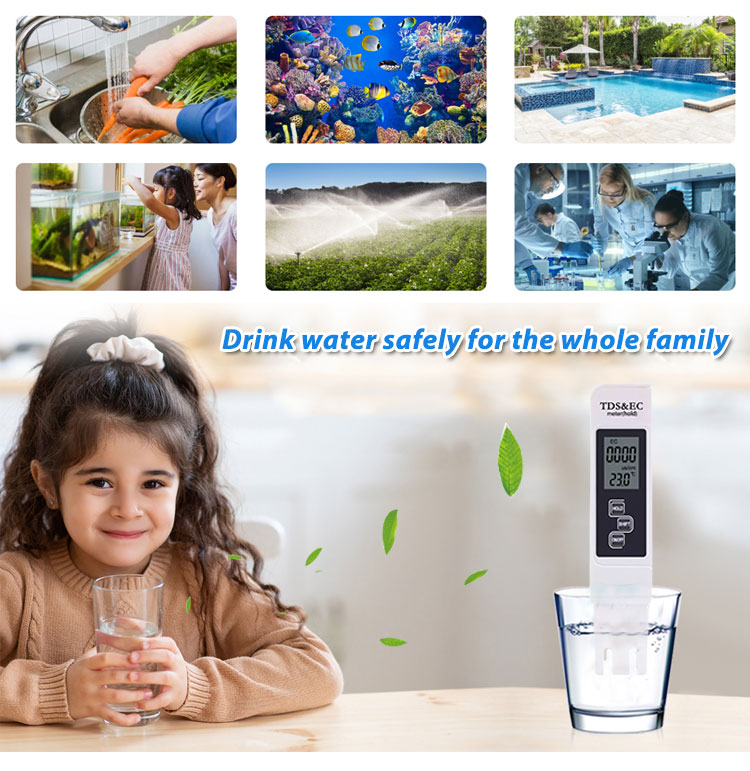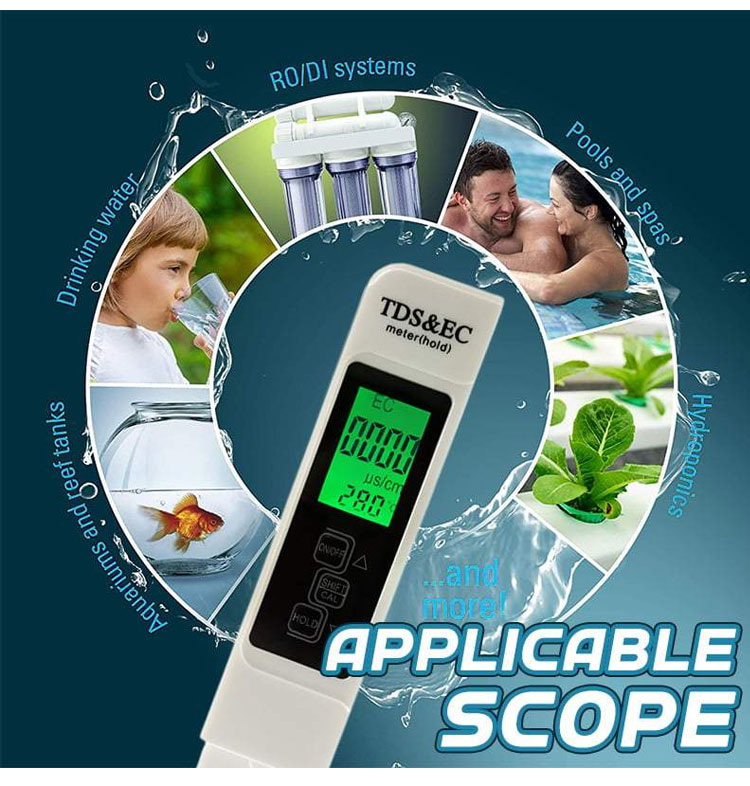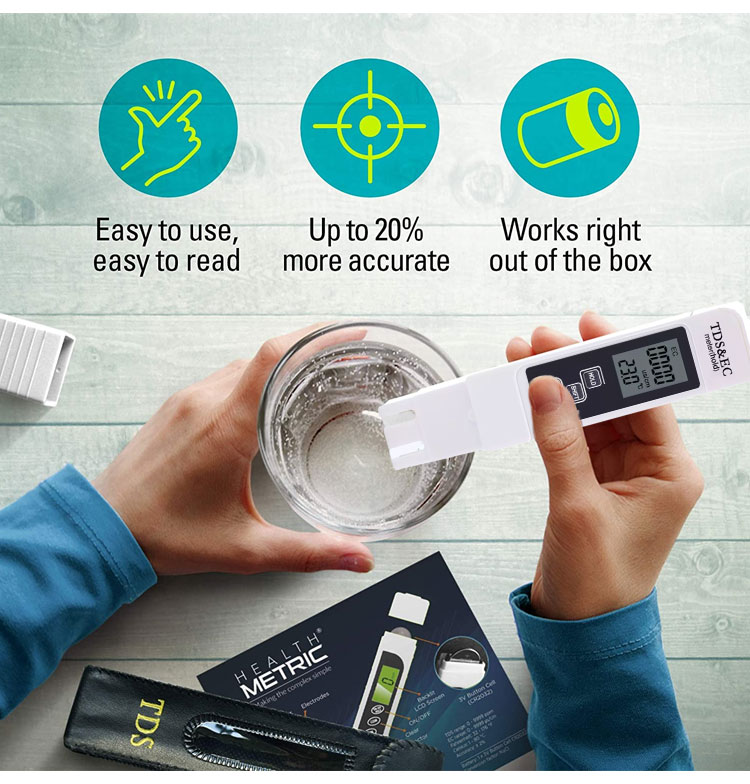 Estimated delivery time 3-5 days